SilverBack - Rocky - 120 ML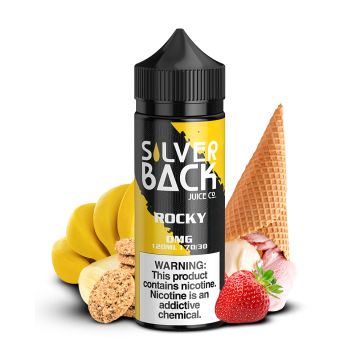 SilverBack - Rocky - 120 ML
SilverBack - Rocky 
A deliciously backed banana oatmeal cookie crust enhanced with a decadent blend of strawberry and vanilla bean ice cream. Simply the best milkshake you've ever had. 
One reviewer said: 
So smooth and full of flavor. Good all day juice. Sweet but not too sweet. 
Buy 3 for 44.99 - Email us at cigarnbeyond@live.com for Nic variation.