SilverBack Jenny - 120 ML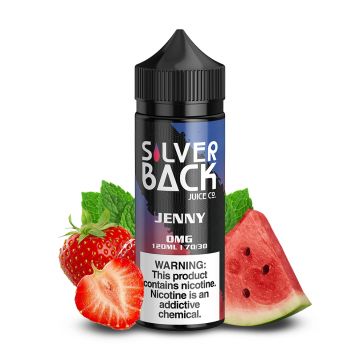 SilverBack Jenny - 120 ML
SilverBack Jenny 
A refreshing balance of strawberries with a splash of cool minty watermelon bubblegum finish on the exhale. This exotic blend will keep you cool during the hot summers.
One reviewer said: 
This is the only juice that I've been using seen forever. Nice watermelon and menthol taste. The best one out there, more people need to know about this! 
Buy 3 for 44.99 - Email us at cigarnbeyond@live.com for Nic variation.