SilverBack Harambe - 120 ML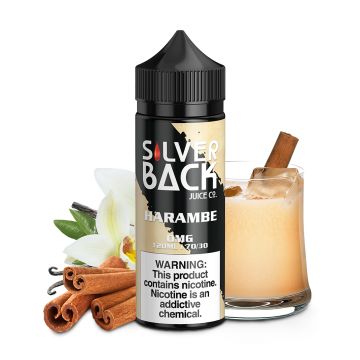 SilverBack Harambe - 120 ML
SilverBack Harambe
A perfect balance of juicy strawberries notes on the inhale, with a watermelon finish on the exhale. This delightful combination will satisfy your fruity inhibitions. 
One review said: 
Perfect juice. Flavor is robust and unartificial. It's all what it claims to taste like. CigarnBeyond did well in prompt processing and shipping. Thanks.
Buy 3 for 44.99 - Email us at cigarnbeyond@live.com for Nic variation.