SilverBack BooBoo - 120 ML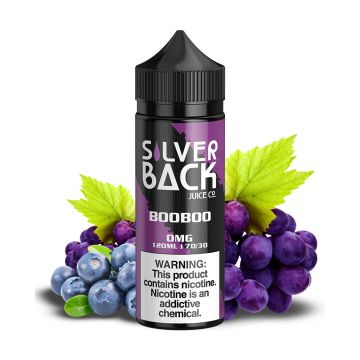 SilverBack BooBoo - 120 ML
SilverBack BooBoo
A deliciousl blend of grape extract, with a kick of freshly picked blueberries. Naturally creating an amazing mouthwatering sensation that will keep you coming back for more.
One review : 
I love the silverback flavor booboo it's the best grape flavor I've gotten from a juice. I wish it came in a salt nic but I love it so much I had to get it regardless
Buy 3 for 44.99 — Email us at cigarnbeyond@live.com for Nicotine variation.