5 Star - Miso Juicy - 120 ML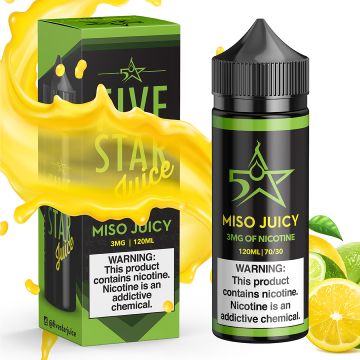 5 Star - Miso Juicy - 120 ML
Five Star Juice Miso Juicy E-Juice

A nice blend of citrus fruits, to go along with a tangy splash of sour. Miso Juicy is a perfect pick me up.
One reviewer said : 
This is, hands down, my favorite juice. I have a pretty deep smoker's hack sometimes, and (especially in the morning) this is the only juice that doesn't make me hack my lungs out. 5/5, will continue to buy.
Buy 3 for 44.99 - Email us at cigarnbeyond@live.com for Nic variation.