5 Star Fruit-O's - 120 ML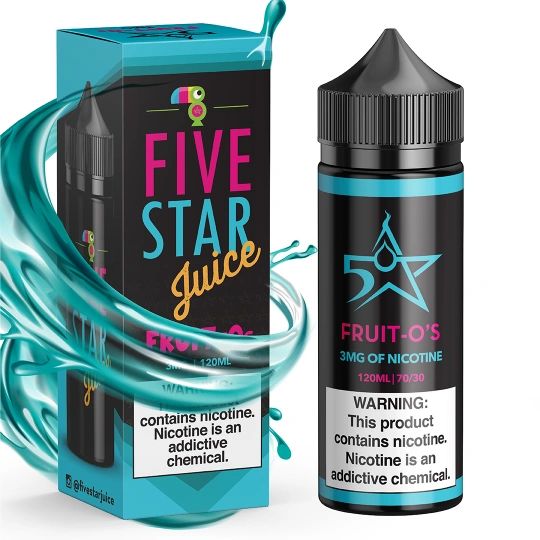 5 Star Fruit-O's - 120 ML
Five Star Juice Fruit-O's E-Juice
A crafted liquid that is almost nostalgic; a multi layered blend that starts off with a reminiscent fruit cereal and ends with a subtle creamy note.
Package Deal 
Buy 3 for 49.99 -   Email us for Nicotine Variation cigarnbeyond@live.com
Great taste. Not too sweet and is easy on the coil.